This is a result of boredom and probably too much coffee to the brain. Obviously I didn't wear this out today; I just tried it randomly when I got home. Search "hair bow tutorial" on YouTube.
Went to Costa Coffee today and was talking to my friend about our leavers prom thing. Came to the conclusion that there are NO nice dresses in any stores. I have an image in my mind of what I want to look like (oh here we go):
Long, chiffon, cream dress with either nude or black patent heels.
It's not wrong to dream is it?! I saw The Dress a few months ago on The Cherry Blossom Girl blog but I don't have nearly £600 to spare :(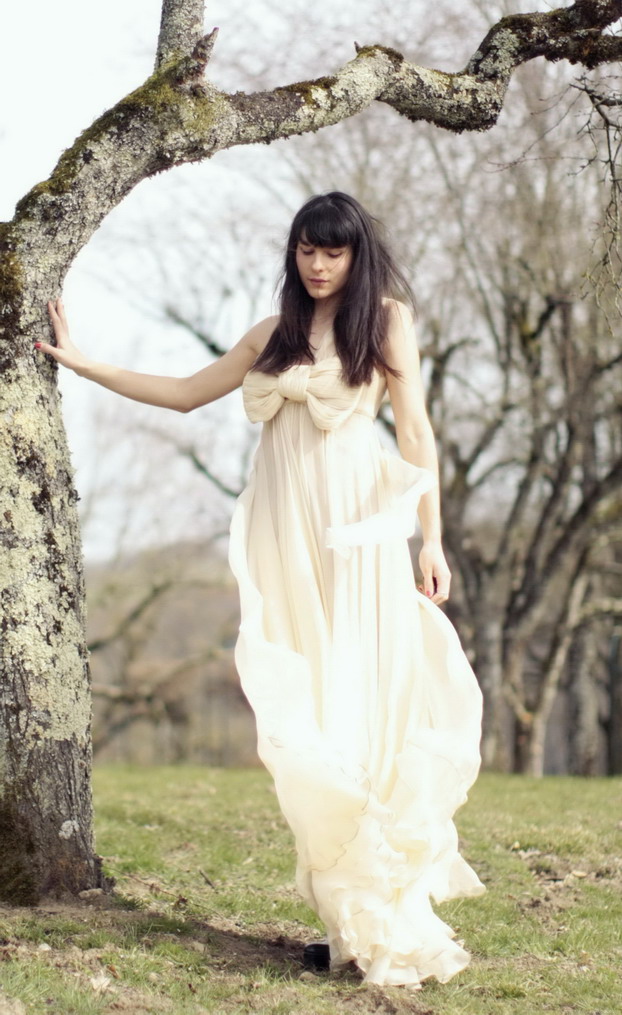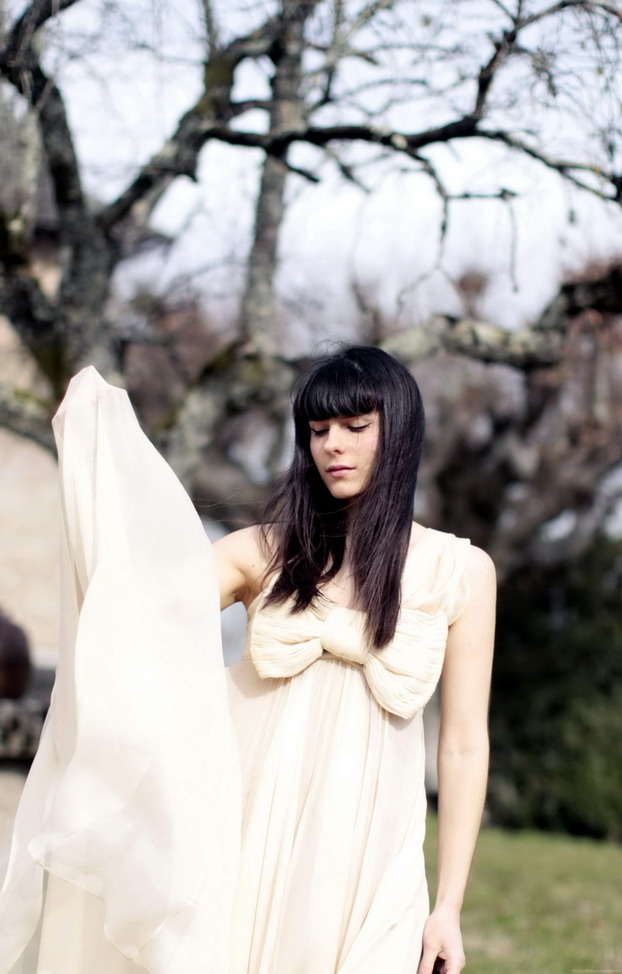 Stunning! And I'm the kind of person who once I see something I really want, I pine for it until I get it. Obviously I will never get to own this BUUUUUT I asked my mum if we could ask family in China to go to some shop (not sweat shop) and get one made and then get it sent over and she said yes!! I really hope this idea works because I really want the dress!
And then after doing my hair in the bow, I thought maybe I could have it like for prom but I'd look a bit ridiculous like a cartoon, so maybe not.
But back to reality and what I wore today:
P.S. I don't think it's wrong to want things when you already own similar things. FOR EXAMPLE, just because someone owns an iPhone and a Macbook, it's still ok to want an iPad 2. Just putting that out there

¬_¬